Telemetry
Telemetry System of Nagyfrekvencia Kft.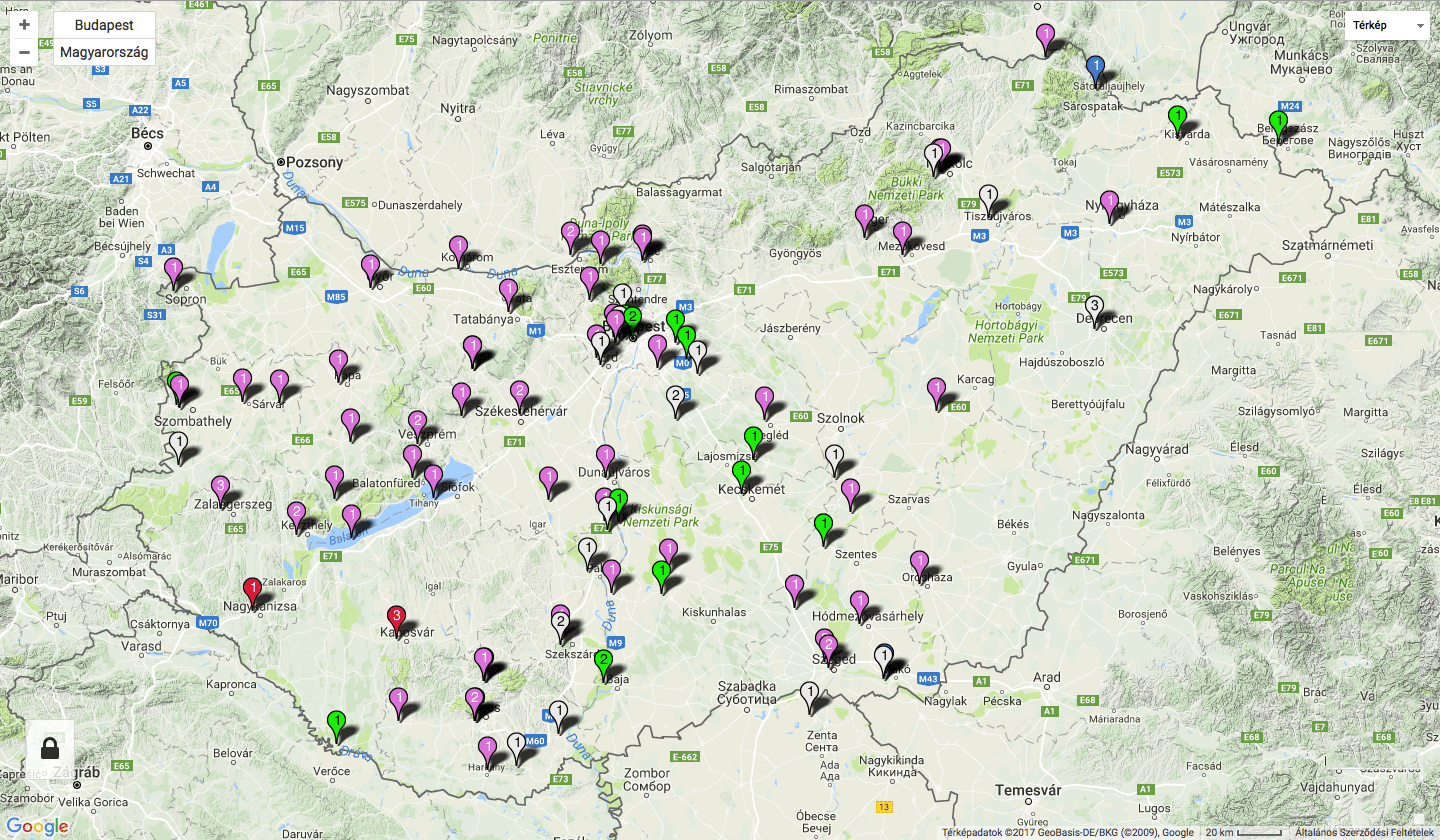 Nagyfrekvencia Kft. has a self-developed GSM / 3G remote monitoring system, which can monitor systems at remote sites and even modify their operation.
The system displays the measured values on a web interface, where it is optionally possible to control and manage the operation of the equipment at the remote site.
Moreover, the telemetry server logs maintenance, modifications and repairs. We also provide remote monitoring of our customers' SNMP-enabled equipment. Our staff at our head office (NOC) constantly monitors the parameters of all our monitored systems on a map displayed on a large screen. We provide opportunity to our customers to monitor the operating parameters of their own equipment, receive email notifications of malfunctions, manage and control any remotely controllable equipment from the web interface.